Architectural Ironwork Restoration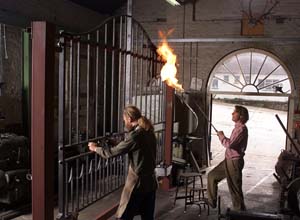 Hammer and Tongs can restore large-scale and heritage ironwork and other metals to the original quality & beauty. The forge has cranes and space to work larger pieces as well as the in-house skills to restore intricate hand-forged metalwork.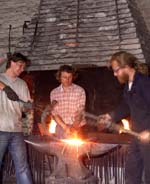 The highly-skilled team led by Paul Elliott have many years experience in conserving and restoring metalwork, using traditional techniques. They are able to blend in the old and new in a way that keeps the integrity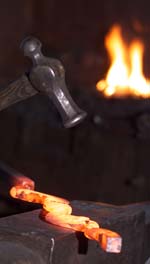 of the original whilst giving it a new lease of life.
Hammer and Tongs work with architects, conservators, and ecclesiastical, architectural, industrial & heritage organisations to restore ornamental ironwork and other metal structures for public parks, historic buildings, and bygone infrastructure.
Historic Buildings & Gardens
Academic & Religious
Heritage & Conservation
Waterways & Industrial
Public Parks & Spaces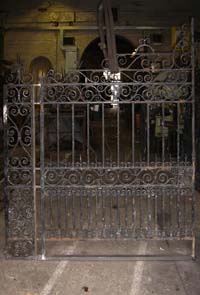 If you would like to see some of our restoration projects, or enquire about a restoration project, please call Hammer & Tongs, and ask for Paul Elliott. Paul is a Fellow of the Worshipful Company of Blacksmiths and a Member of the British Artist Blacksmith Association.
Contact: Paul Elliott FWCB
Email: paul@blacksmithonline.co.uk
Tel: 01442 826009
Hammer & Tongs
Artists Blacksmiths
The Bulbourne Forge,
Bulbourne,
Nr Tring, Herts HP23 5QF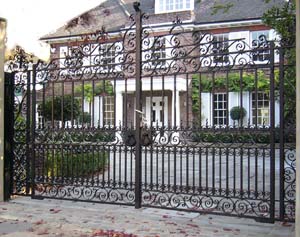 To see some of our work click here